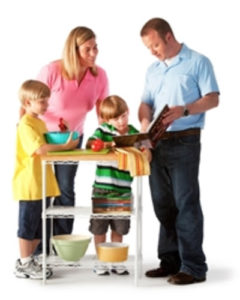 National Childhood Obesity Month
September is recognized as National Childhood Obesity Awareness Month, and the YMCA of Greater Houston would like for you to join us in the effort to help our children become healthier.
Childhood obesity has increased more than fourfold among those ages 6 to 11. More than 23 million children and teenagers in the U.S. ages 2 to 19 are obese or overweight. This epidemic puts nearly one-third of America's children at early risk for Type 2 diabetes, high blood pressure, heart disease and even stroke – conditions usually associated with adulthood.
In Texas alone, 29 percent of adolescents in grades 9 through 12 are overweight or obese and 32 percent of children ages 2 to 5 are overweight or obese.
Fore more information on the Y's youth wellness programs, click the button below.
---
Y Rewards: Houston Astros
Come cheer on your hometown Houston Astros as they take on in-state rival, the Texas Rangers, on Wednesday, September 14 and for the last home game of the season on Wednesday, September 28 against the Seattle Mariners.
As a YMCA member, you'll receive a discount on each ticket purchased. Don't miss out on all the baseball and all the fun! Contact Haleigh Sanders with questions or concerns at 713-259-8309.
Use password: ymca
---
Moments in a Day, Memories for a Lifetime
Y Guides and Princesses
Y Guides and Princesses encourages parents and their children in first through third grade to spend uninterrupted time together building lifelong memories and bonds.
The participants form tribes with seven to nine other father/child pairs in their community and meet in members' homes once or twice a month to do fun activities like games, crafts and stories. Some tribes organize monthly outings like camping, community service projects, hiking, cookouts, short trips and more.
---
Punt, Pass and Kick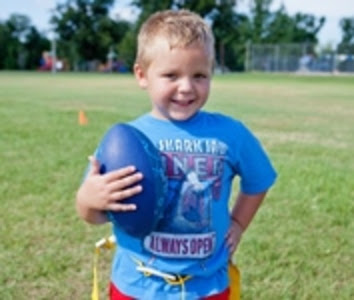 Boys and girls ages 6-15 are invited to compete to punt, pass and kick their way to an appearance at the Punt, Pass and Kick (PPK) Team Championship!
Local competitions at select YMCA of Greater Houston locations are happening this month and are free and open to the community. One boy and one girl from each of the five age divisions will advance to the PPK sectional competition with the chance to appear at NRG Stadium on Monday, November 21 (7:30 pm) at the Houston Texans vs. Oakland Raiders game.
---
Enter to Win a Fitbit Alta
We're here to help you get back to your best you as we celebrate women's health this month.
Enter now to win a free Fitbit Alta with seven interchangeable bands and a $100 Y Gift Card!