The Five Corners Business Beautification Program is designed to recognize businesses that are dedicated to keeping their businesses safe, clean and green. A business can nominate themselves or be nominated for keeping their storefronts clean of trash, loiterers, graffiti, bandit signs, adding plantings, and more! To nominate a business please use this form.
Please mail the completed form to Five Corners Management District, PO Box 22167, Houston, TX 77227-2167.
If you have any questions please email us at info@5cornersdistrict.org.
Recognitions
South Post Oak Recycling Center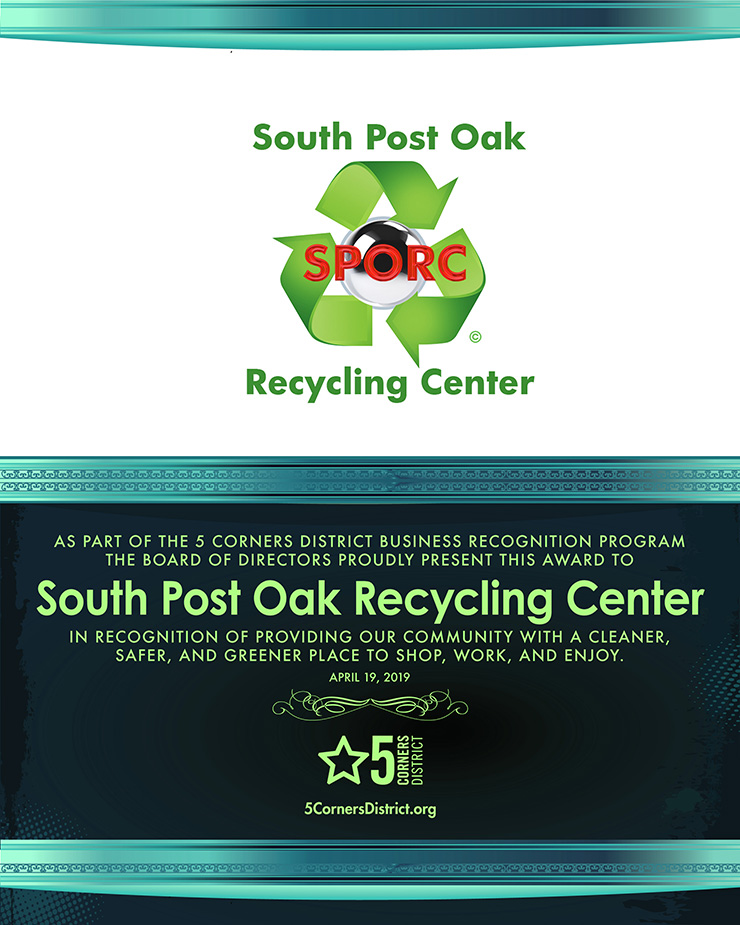 Escobedo Collision Center
Fiesta #22
Five Corners District Chairman, Homer Clark, presents Fiesta #22 Store Manager, Curtis Thompson, with a plaque from the Business Recognition Program for their efforts in beautifying their store and helping to make the District cleaner and greener. Congratulations to Fiesta #22!